Swingers Holidays At The Cap D'Agde Naturist Village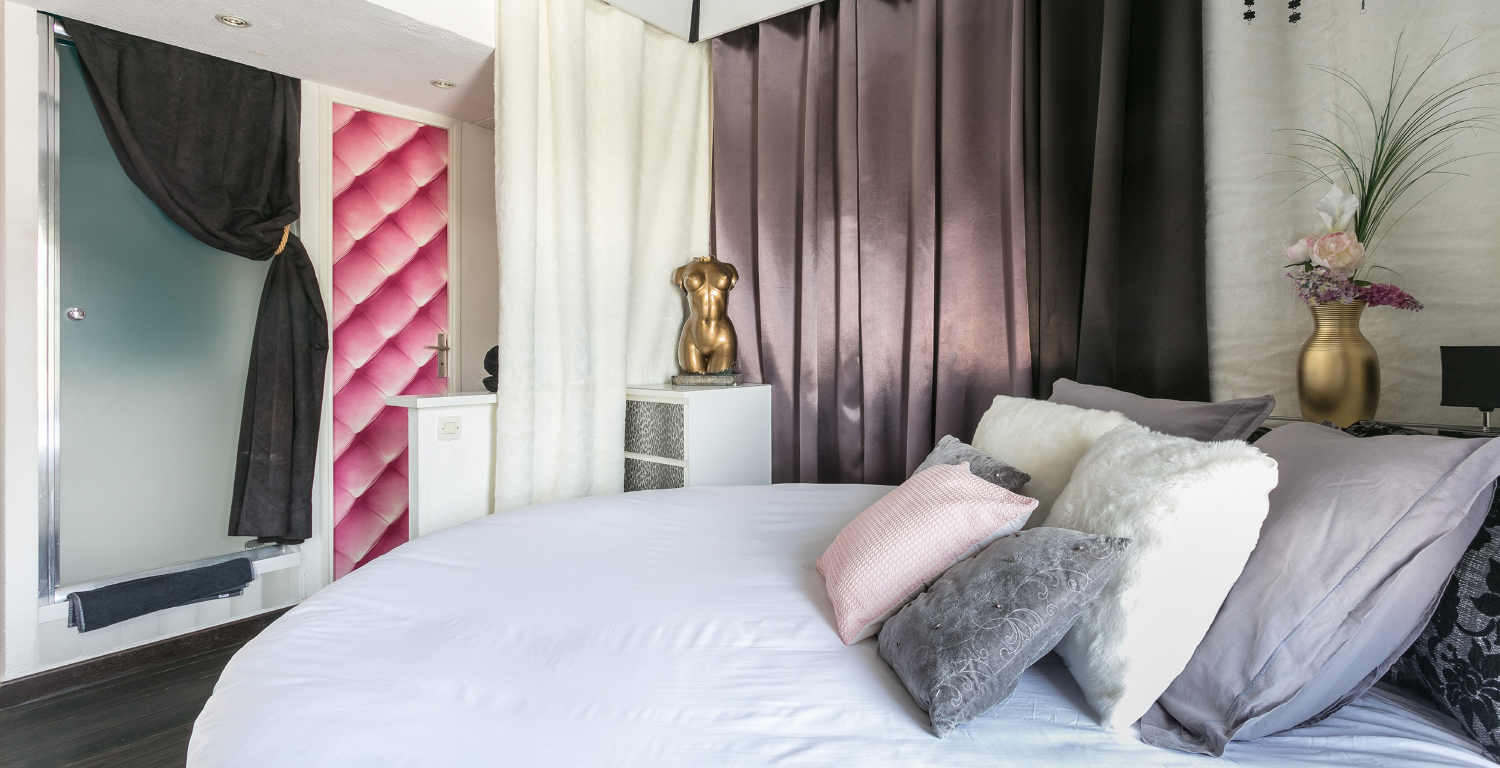 The swingers community represent a large part of the holiday-makers in the naturist village of Cap d'Agde. It is a meeting place for swingers from both France and abroad. The naturist village welcomes around 40,000 visitors every year and always has new surprises.
All About Swinging At The Cap d'Agde Naturist Village
Being A Swinger, What Does It Mean Exactly?
Swingers have a taste for naturism and freedom. Some people define swinging more as a way of life while others think it is a mindset or a philosophy. What is for sure is that liberal people hold multiple meetings, exchanges, and hardly tire from these experiences. Their goal in life: To have pleasure and enjoy life.
Sensuality and sexuality is at the heart of swinging. It can also be a philosophy of life. We often speak about freedom of speech, sensitivity, spirit, opinion or imagination.
What Swingers Like To Do At The Cap d'Agde Naturist Village
Swingers simply enjoy life and enjoy all the pleasures of liberal lifestyle. Swingers like to live freely, to party, to meet new people and to enjoy new experiences.
The naturist village of Cap d'Agde is precisely the destination that combines all these elements of liberal lifestyle and where swingers have become accustomed to meet. For example during the day the naturist beach of the village (Baie des Cochons) will welcome exhibitionists and fans of partner swapping. Many restaurants, bars and swingers clubs, will allow you to meet many like-minded people at the naturist village of Cap d'Agde.
Simply curious, novice or experienced swingers, everyone meets each year at the naturist village of Cap d'Agde. The atmosphere is friendly, warm and respectful.
A tip: to conquer the swinging lifestyle, you have to be open-minded. If you are narrow-minded you have every chance of missing out on new experiences . So, release the pressure, relax and open your mind.
Rules To Respect For Swinging At The Naturist Village Of Cap d'Agde
In a swinging environment, the most important thing is to have fun, meet people and surrender to all the pleasures. However, there are, of course, rules to respect..
Swinging is a great experience but you have to be prepared, knowing the well-established rules. Here are a few of them:
Respectful behaviour: you must be friendly and courteous when talking to another person. Remember that listening to another person's desires is a key point. If the other person seems uninterested or hears something that displeases him or her, it is pointless to insist and continue. Respect each other's decision and do not take it badly. Accept the refusal and move on.
No vulgarity: know that swinging is not synonymous with vulgarity. That's why, a man must never touch a woman without her consent or being invited to do so. Do not join people hugging or engaging with each other without being invited.
Discretion: stay discreet during the evenings encounters. And of course, everything that happens in Cap d'Agde stays in Cap d'Agde!
Hygiene: it should be obvious but you still have to remember it. Hygiene is a very important thing. Before approaching anyone and to ensure the highest possibility of success, be sure that your clothes are clean and that your breath is fresh, a smart and presentable look is always welcomed. Do not forget to have a condom with you! With swingers, it is inconceivable not to practice safe sex!
Book Your Libertine Stay In The Naturist Village With Cap d'Agde Studio
If all this has made you want to discover or enjoy more about swinging in the naturist village of Cap d'Agde, it's time to book your next liberal lifestyle stay!
Find the Ideal Apartment For Your Swinging Stay
Cap d'Agde Studio offers a selection of apartments for rent for your next holidays in the heart of the different neighbourhoods of the naturist village: Heliopolis, Port Nature, Port Venus or Port Ambonne. All our apartments are suitable for swinging couples who wish to spend a pleasant holiday in Cap d'Agde.
The comfort of our apartments include our smallest attention to detail.This will help you to spend an unforgettable stay. The apartments are also ideally located in the village and close to places of activities and swinger meetings.

Book your apartment now for your next swinger stay in the naturist village of Cap d'Agde.
Our Clients Testimonials
The satisfaction of our customers is a priority and we strive to ensure an exceptional stay in the naturist village of Cap d'Agde. Here are some testimonials from our clients about their stay with Cap d'Agde Studio:
"Excellent accommodation, I was able to drop off my bags earlier than the check-in time, when the accommodation was cleaned & ready I received a text. The Studio had everything I wanted for my stay, I have no hesitation to book again" Simon F. (United Kingdom)
"Superb. The host was fantastic. A small cost room with a splendid view. The best one could ask for." Jyothi D.
"Very nice and clean apartment. Spacious and clean apartment with a beautiful view of the park and the sea. Excellent reception by hosts. Highly recommended." Hans D.
With us, nobody forces you to do anything, you can go there to look, be seen, or to practice swinging! You are free!
Book now an apartment for your stay at the liberal naturist village of Cap d'Agde.